Pamper your skin and mind with luxurious bath products

Nothing better than a relaxing bath or shower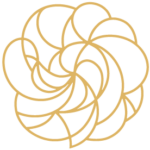 Our bath products are all delicately scented to provide for a luxurious bath and shower experience. There is the choice between super moisturising bath bombs and bath melts or bath salts packed with Epsom and other salts. We often hear that people don't have a bath tub and therefore have included shower steamers in our range.
Our bath bombs currently don't contain bubbles, however we are in the process of incorporating them in some of our products and will be updating this page once the products are ready for sale.
We offer a multiple purchase discount for shower steamers, bath truffles and bath bombs which will be automatically applied as items are placed in the cart.
Baby/kids bath bombs

Kids love bath bombs! These are the ideal size for a bany or half full bath and come in four scents.

Bath shots

A bit of fun in the bath tub! Bath dust and solid bubble bath combined, enjoy!

Chamomile bath bomb

Relax with this bath bomb scented with calming chamomile and the sharpness of sage.

Dragon's blood bath bomb

Grey bath bombs producing dark water and fragranced with a mysterious and sophisticated blend.

Bubble bath dusting

Instead of a bath bomb, try the fizzy bath dusting which produces a load of bubbles!

Jumbo surprise bath bomb

A special treat for the little ones which will reveal a toy in the bath! Scented with frozen berries.

Lavender bath bomb

Relax in your bath with the rich scent of lavender with a touch of herbs and timeless patchouli.

Lime & ginger bath bomb

The refreshing scent of citrus with a hint of ginger is an uplifting blend to liven your spirits.

Oat, milk & honey bath bomb

The scent is mellow and soothing, and the bath bombs contain milk powder, honey and colloidal oatmeal.

Orange & spice bath bomb

An all time favourite to revitalise and refresh - scented with orange, patchouli and cinnamon.

Rose gold bath bomb

One of our bestsellers - featuring an elegant feminine scent of sweet roses and fresh lilac.

Sandalwood bath bomb

The scent of Australian Sandalwood is believed to promote peaceful relaxation - ideal for a bath.

Sea breeze bath bomb

As fresh as it gets, incorporating citrus and fresh ocean notes alongside, musk, amber & oakmoss.

Bath truffles

Packed with luxurious oils, our bath truffles are a special treat for your skin whilst creating a rich bubble bath.

Flower up bath bomb

Simple all white elegance paired with a captivating scent of rose, lavender and orange blossom.