Every bar is different, lovingly made and a little piece of art



Skin loving oils provide nourishment for your skin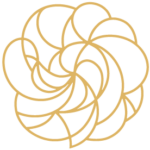 Our luxurious soaps contain excess oils (superfat) to gently nourish your skin. This makes our bars softer than commercial soaps. To make your handcrafted soap last longer, ensure it can dry out between uses. protect the soap from water spray in the shower and store it in a draining dish.
Please note that all of our products are handmade, and no two bars will be the same. Variations in size, weight and colour will occur, even between bars in the same batch. For this reason, please use images as a reference only.
We offer a multiple buying discount for our full size artisan soaps - 4 soaps for $30 (instead of $34). The discount will automatically applied to your cart as you add products.
All soaps will arrive with you wrapped in tissue paper only. If you require any ingredient labeling attached to the soap please select the option before adding items to your cart. Shrink wrapping is also available at a small surcharge and can be selected at the same time.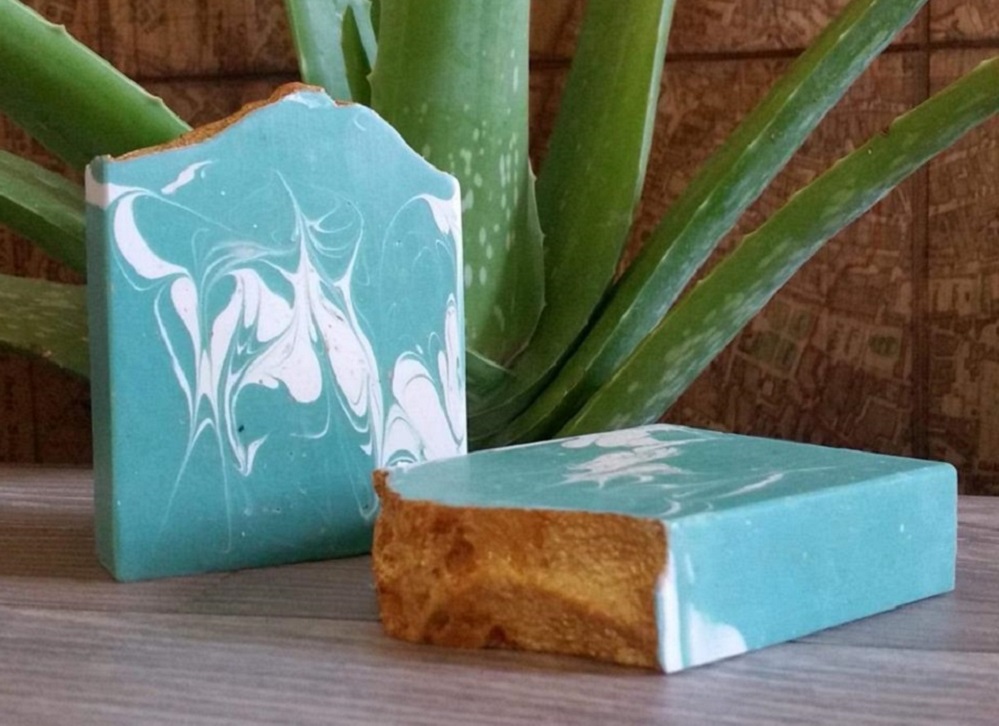 Aloe
With skin soothing fresh organic aloe vera puree. Scented with lavender and cedarwood.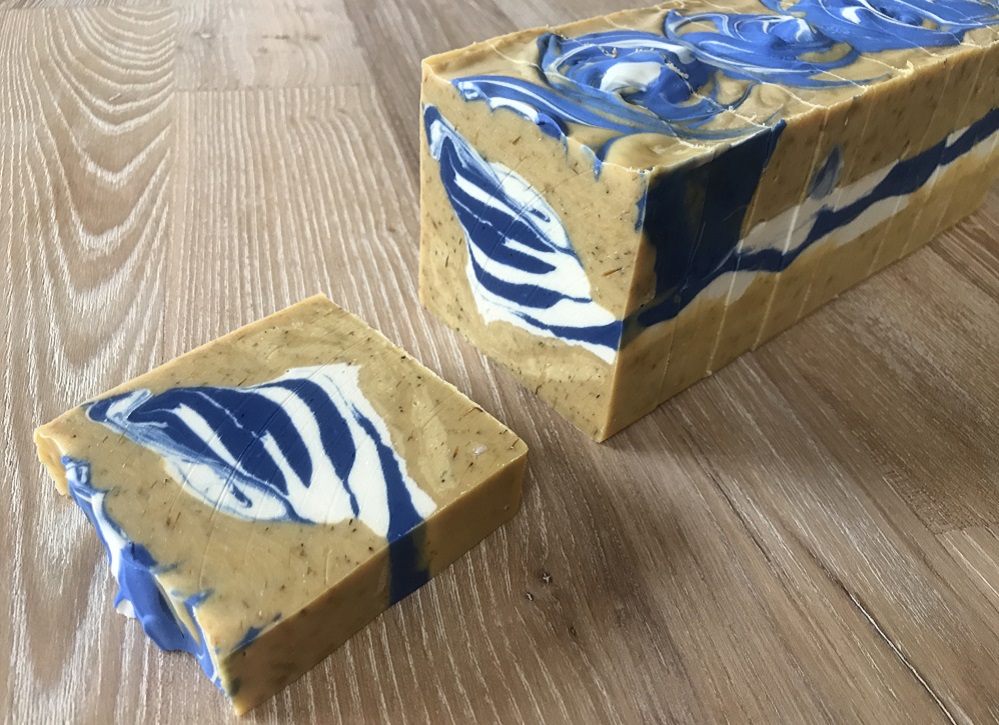 Dandelion
The pattern and colours make this soap an eye catcher. Scented with a very fresh fragrance.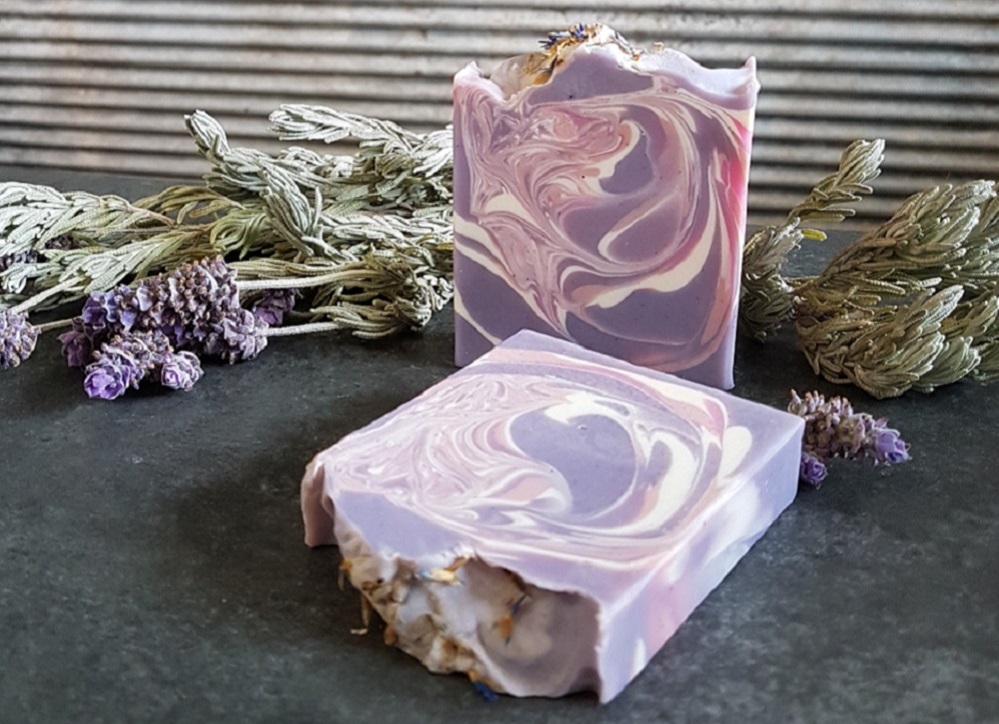 Sleepy time
Scented with lavender, clary sage and chamomile - ideal combination to relax with before bed.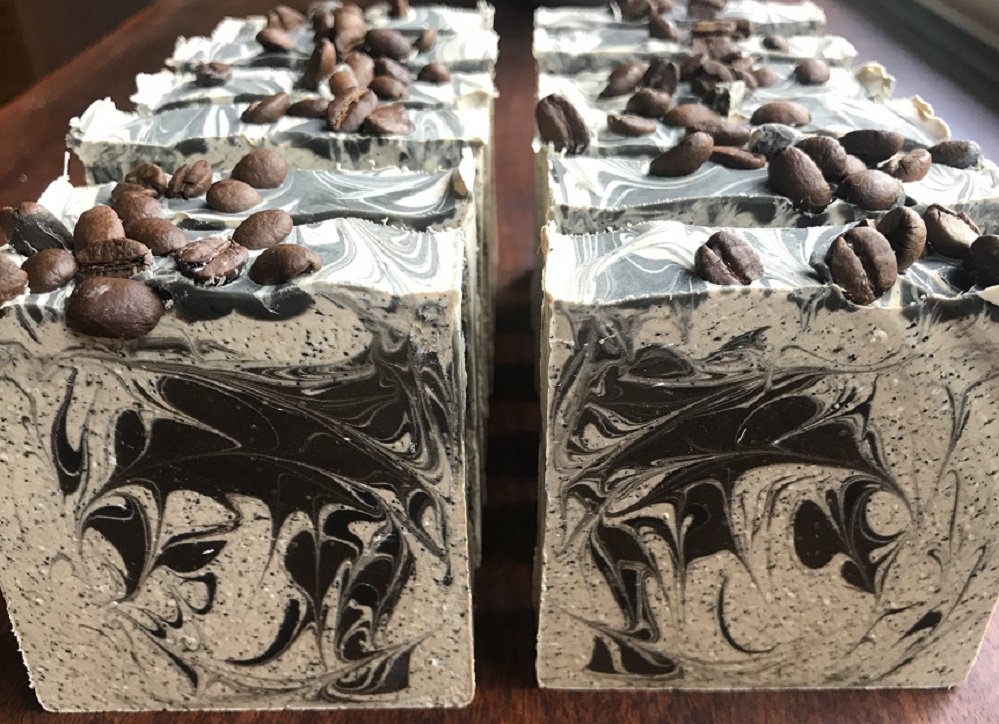 Fresh coffee
Slightly exfoliating with coffee grounds featuring neutral colours. Scented with coffee fragrance.
Gardener bar
Scrubby bar to clean dirty gardener hands. Scented with rosemary, lemongrass and basil.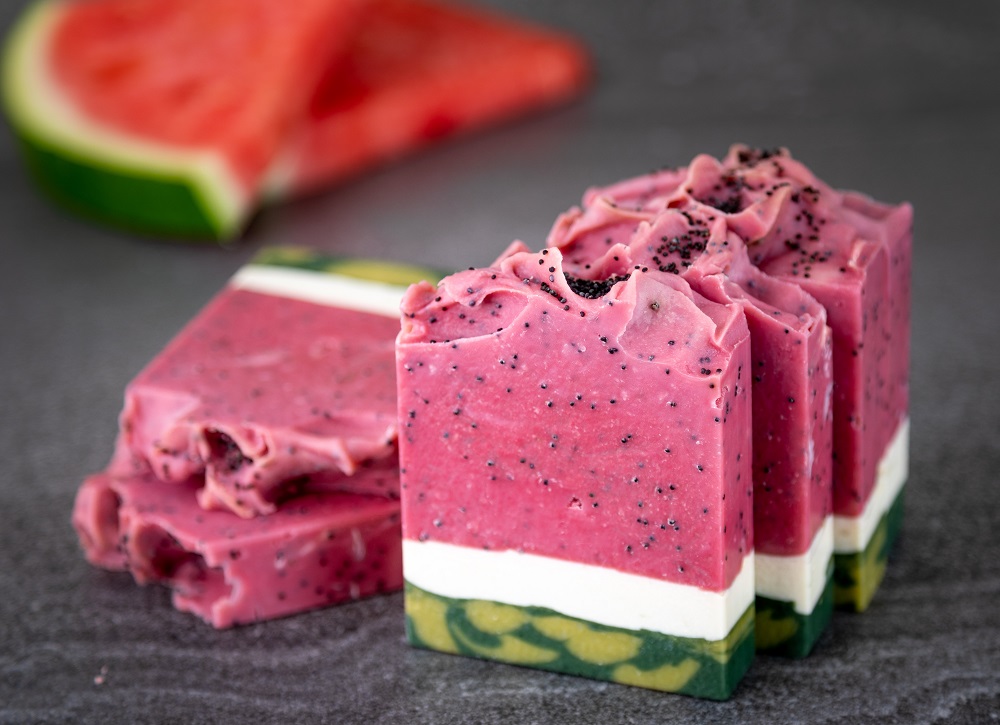 Watermelon
This soap smells and looks just like juicy watermelon. Slightly exfoliating with poppy seeds.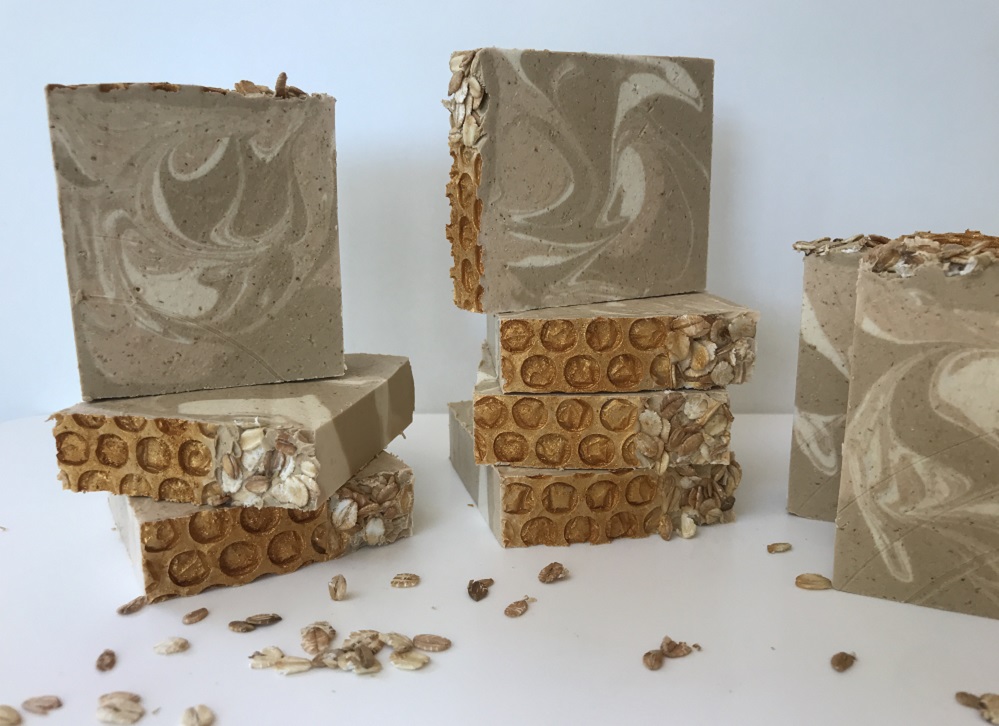 Oat, milk, honey
Goats milk and honey provide a rich lather, oat meal gentle exfoliation. Warm and rich scent.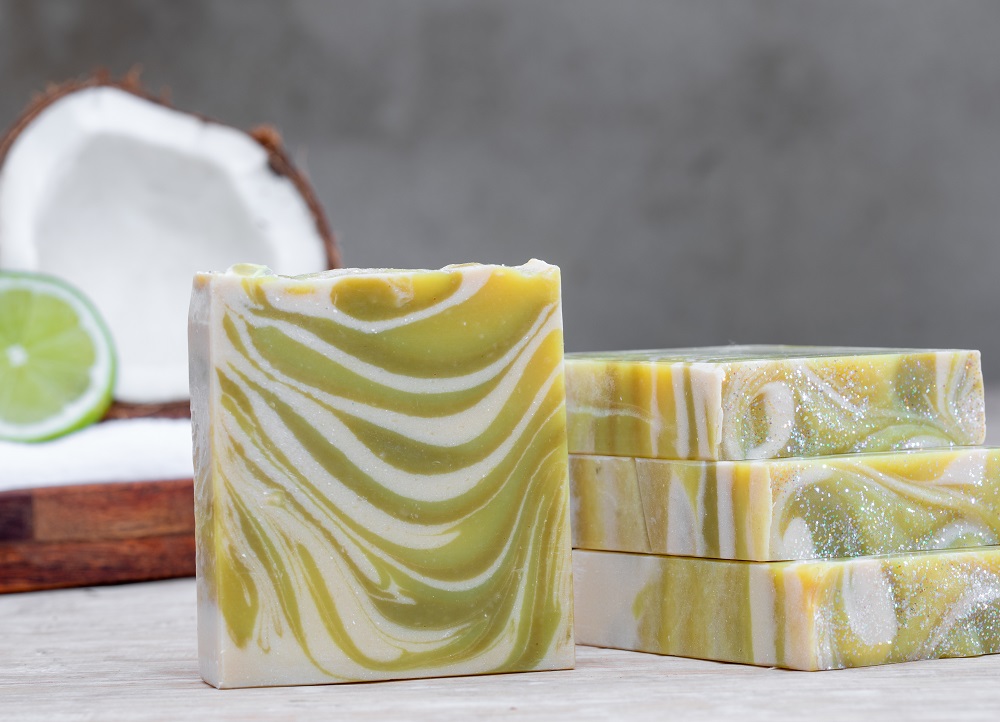 Coconut & lime
Made with coconut milk providing extra nourishment to your skin while deeply cleaning.

Clean linen
Inspired by our own blue and white linen. Smells like fresh washing that has just come off the line.

Fresh mint
Made with mint tea and smells super fresh of garden mint and spearmint. Mint leaves provide exfoliation.

Orange turmeric
Poppy seeds and orange peel are slightly exfoliating. Dominant scents are orange and ginger.

Lemongrass
Coloured with alkanet root powder which is also exfoliating. Citrus scent with a hint of black pepper.
Grease monkey
Ground pumice helps cleaning very dirty and greasy hands. Scented with lavender and tea tree.

Red ombre bar
Madder root powder provides the colour and gentle exfoliation. Scented with patchouli and lime.

Lavender & oat
Skin soothing soap with oatmeal and honey. Scented with lavender, ylang ylang and clove.

Moss & teak
The perfect choice for the fellas, with colours reflecting amber, moss and teak and a rich scent.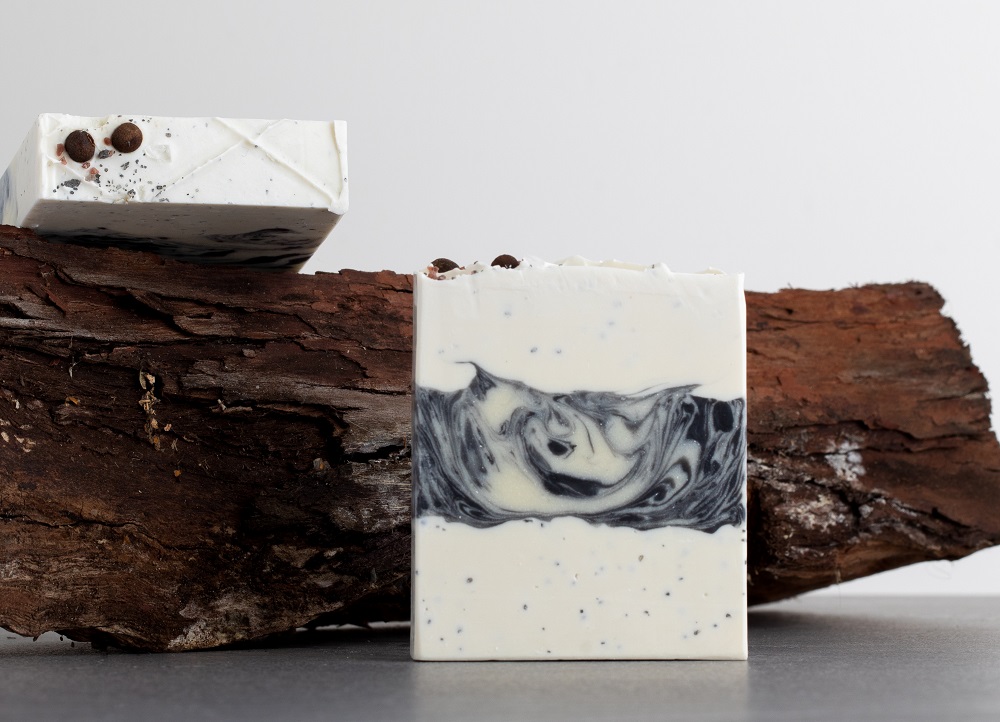 Snowdrift
Featuring a clean masculine scent and bold design of black and white - this will be a new favourite.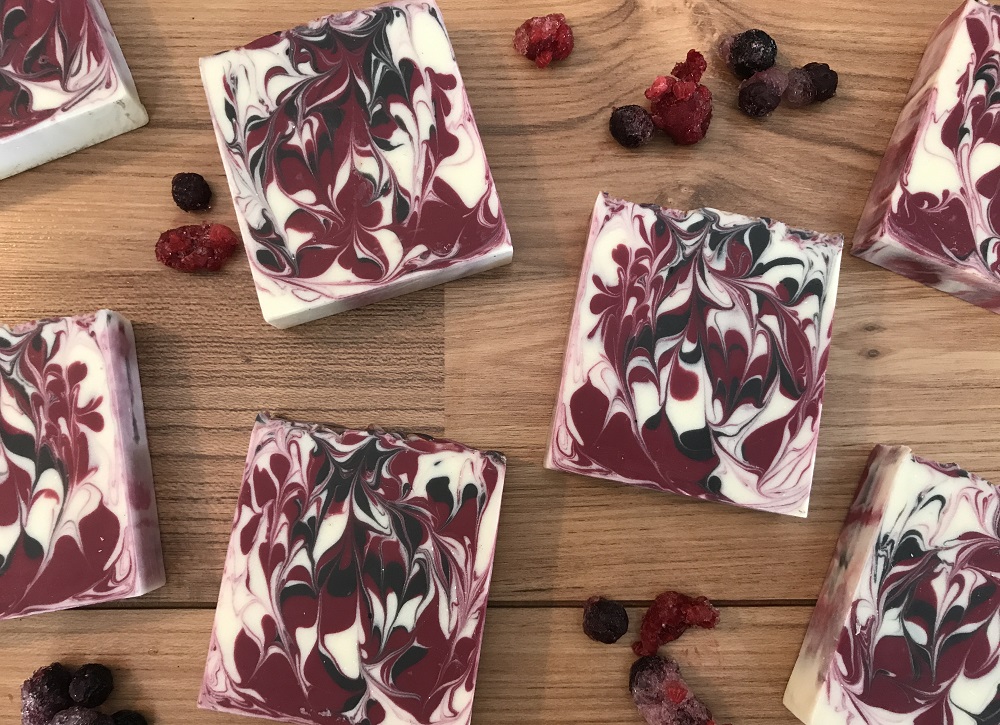 Berrylicious
The scent of frozen berries and vanilla and the swirled design of this bar is very popular.

Lemon yoghurt
Made with fresh yoghurt and poppy seeds for some exfoliation. Super fresh lemon scent!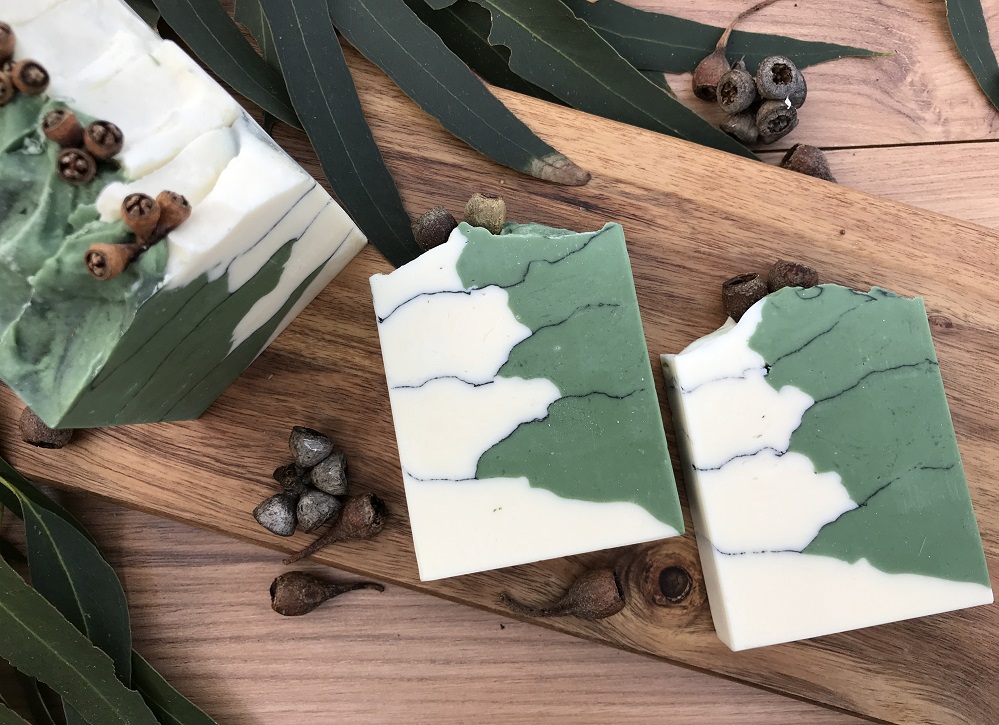 Eucalyptus
Layers of white and green divided by fine lines of charcoal. Distinctive scent of eucalyptus.
Chamomile
Extra gentle soap with Roman chamomile and clary sage oils. The design is still work in progress.
Magnolia & rose
Stunning colour combination of light pink and white go hand in hand with the rich floral scent.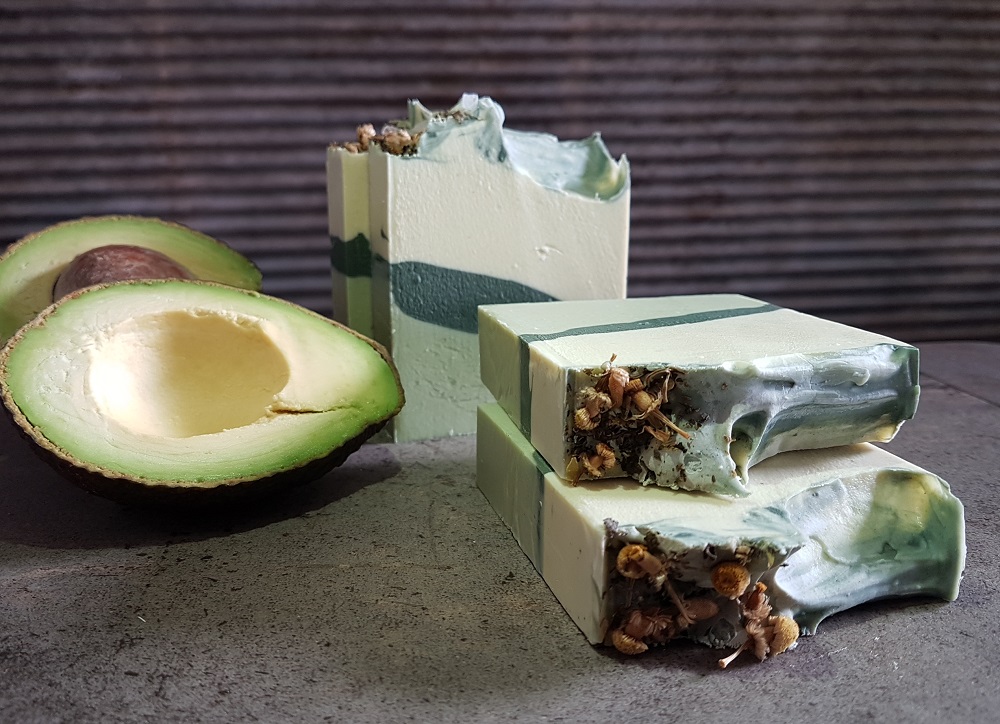 Avocado
Made with skin-loving fresh avocado and avocado oil, both add a luxurious feeling to the soap!
Chocolate
Don't eat this one! It looks and smells like chocolate. Almond meal adds subtle exfoliation.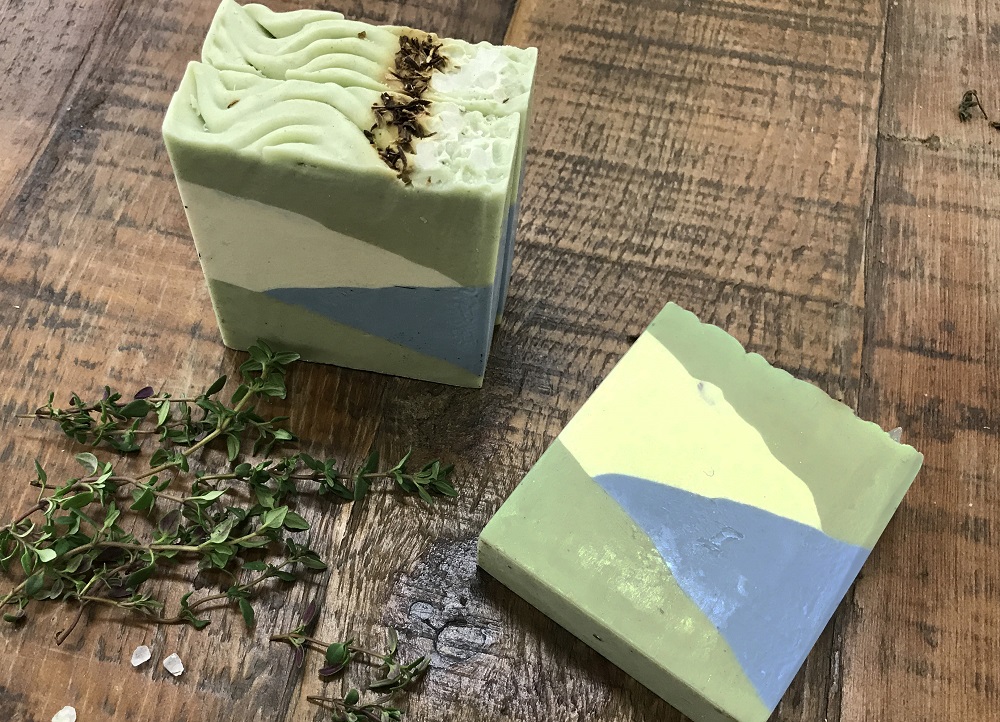 Thyme facial bar
Antiseptic properties of thyme and astringency of witch hazel assist with the management of break outs.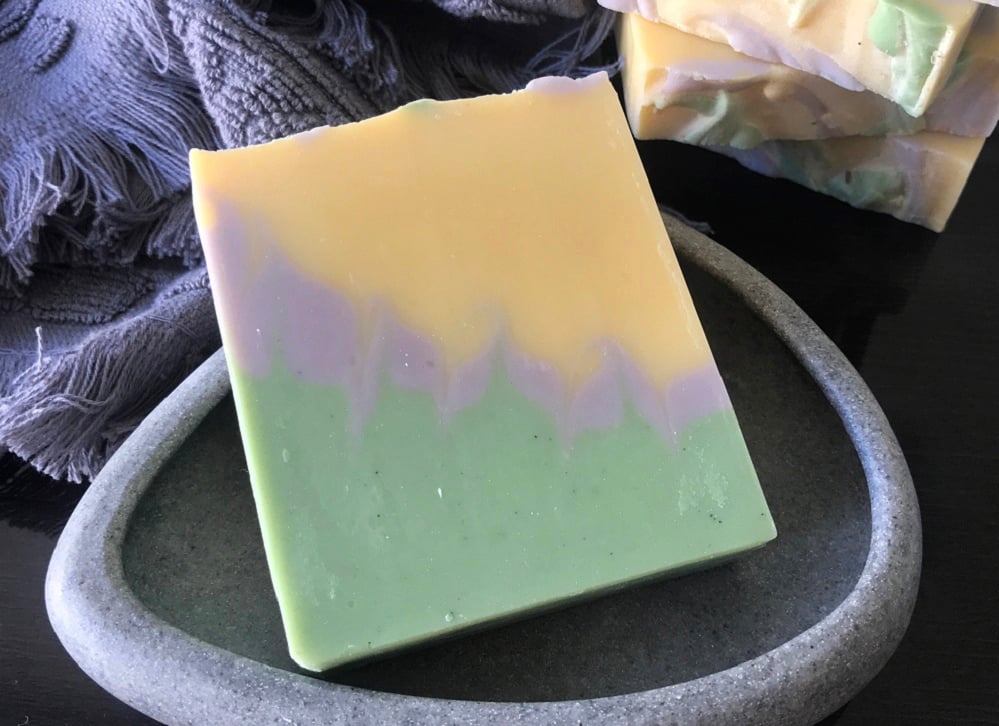 Shampoo bar
Featuring a special composition of nourishing oils and a high superfat to gently cleanse your hair.

Grapefruit mint
The scent of fresh grapefruit and mint is so very fresh and invorating - you won't get enough of it!

Salt bars
Made with sea salt these bars are harder than others and share some skin benefits like a swim in the ocean.
Honeycomb
Fresh buttermilk and honey give this soap a rich lather. Scented with orange, ylang ylang and patchouli.

Honey charcoal
These little soaps are made with activated charcoal and honey and are a great facial soap.
Soap gems
Cut like a diamond, shaped like a heart. Scented with white musk. A nice little gift for someone special.

Soap balls
Decorative in a little bowl near the sink and ideal for the guest bath room or in the kitchen.
Micro soaps
Honeycomb shaped soap which comes in various colours and scents. Kids love them!
Sample bags
A selection of soaps to try out our Artisan soaps range or to keep your drawers smelling fresh.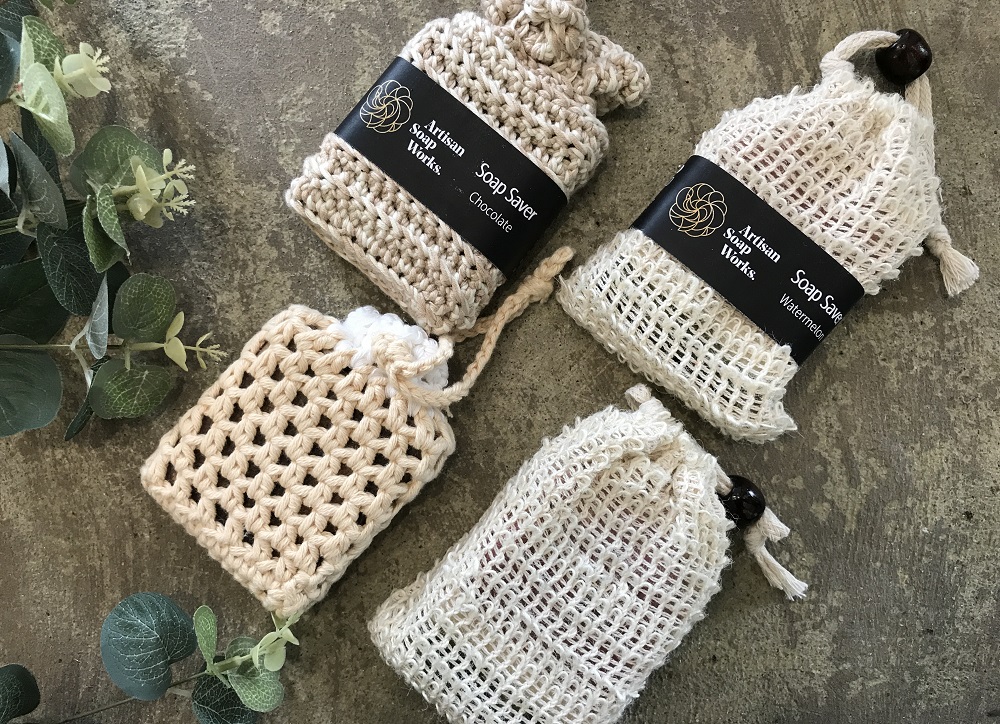 Soap savers
Never drop a slippery soap again! Enhances lather and exfoliation of any soap. Refillable drawstring bag.

Travel soaps
One flake is enough for one hand wash. Each tin contains flakes for about 120 handwashes.
Bag of coal
For those who have been naughty! Orders for Christmas 2021 will commence in July/August.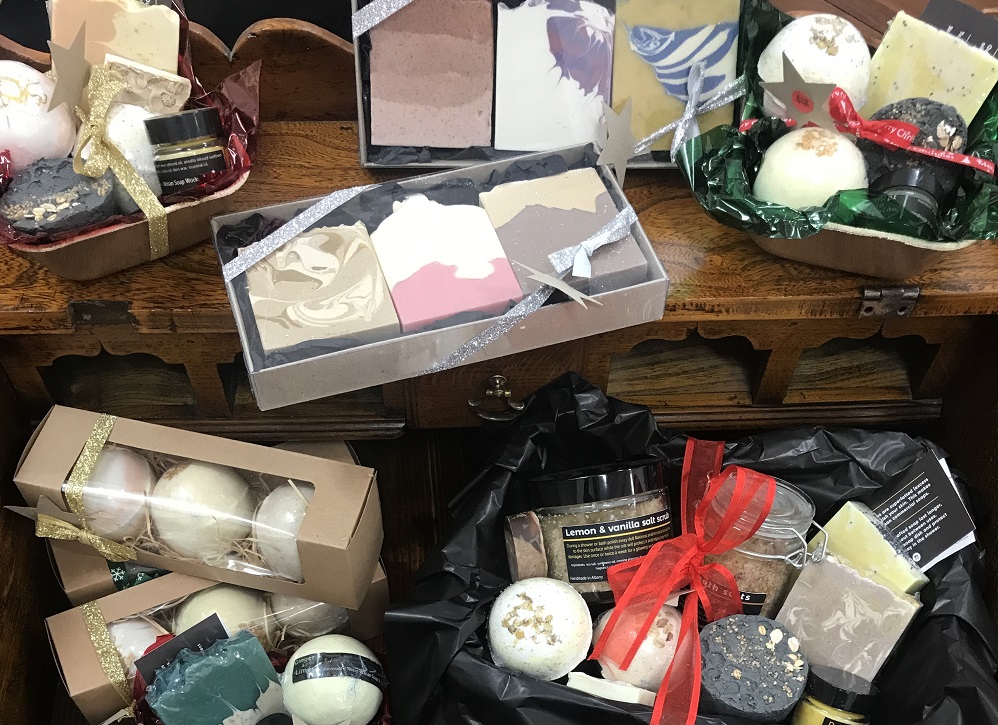 Gift ideas

Make sure to explore our gift set range with a variety of soap packs. Customisation available.

Specials
Soaps with visual imperfections when a batch didn't go to plan or faded colours and scents.