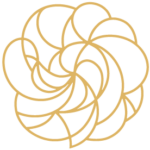 Artisan Soap Works welcomes wholesale enquiries from retailers who hold a current ABN. If the below terms & conditions are suitable for your business needs and you are interested in a partnership with Artisan Soap Works, please forward the following information or give us a ring.
your location and type of shop (shop front, online, accommodation etc)
how would our products fit into your current range
what products are you interested in
will you require custom products or special packaging
expected turnover (approx how many product at each time, order frequency)
Artisan Soap Works reviews the wholesale terms & conditions regularly and any changes in production efficiencies will be reflected to offer lower wholesale prices (for products at 60%) or shorter lead times.
Artisan Soap Works is not registered for GST. The below terms apply for resale including Artisan Soap Works labels only, for private label wholesale or bulk orders without packaging please enquire.
Pricing
Artisan Soap Works does not recommend a retail price. Stockists are to set a retail price suitable for their retail environment, or alternatively they can follow pricing on the Artisan Soap Works website. However, stockists are encouraged to not sell our products below our website pricing.

As far as viable Artisan Soap Works the will offer soap at a wholesale price of 50% of the pricing on our website. Artisan Soap Works reserves the right to change website prices without notice when necessary as per manufacturing requirements.


Products packaged in jars, tins, gift boxes or shrink wrapping are offered for wholesale at currently 60% of our website prices to fully cover the cost of packaging.

Artisan Soap Works sells all soap 'naked' (label only). We currently offer shrink wrapping that attracts a surcharge of 50c per soap wrapped (soap boxes for bar soap in development and will attract a similar surcharge). For our honeycomb soap there is a brown Kraft box with clear lid and wood shavings available, cost is 80c per box.
Order limits & products available
Minimum order value for wholesale orders is $150 (wholesale) per order unless otherwise agreed.

If ordering soap, a minimum of six (6) bars of the same variation must be ordered.

Limits apply to each stockist as to how many product variations from each line can be ordered and stocked at one time. Stockists are still able to order quantities of each of the product variation they have selected as required. 

Products can be rotated - different product variations can be ordered each time an order is being placed as long as limits as stated below are adhered to. 

Limits as as follows: 
o    Six (6) types of soap bars and two (2) types of other soap shapes;
o    Three (3) types of bath bombs;
o    Two (2) types of lip balm;
o    Three (2) types of scrubs;
o    Two (2) types of shower steamers; and

o    Others to be discussed.
The following products are excluded from wholesale: soap balls, micro soaps, sample packs, tiny soap packs, soap dishes, crochet accessories.

Custom orders (colours/scent/design) are available. The order minimum however will be a half to entire batch (please enquire for quantities as batch size different for every product).

Testers for products like scrubs, lip balms and bath salts can be provided. The cost of the container/jar will be charged to the retailer ($1-$4). Artisan Soap Works will provide new product for freshening up of samples free of charge when a further order is placed.
Freight
Artisan Soap Works is based in Albany, Western Australia where there is only Australia Post or major freight companies such as Toll available. Artisan Soap Works usually uses Australia Post as carrier.

Stockists are welcome to arrange freight with their preferred provider if they can access better rates this way.

The retailer will pay postage/freight as charged by Australia Post/courier plus a packing fee of $10-$30 depending on order size/packaging required/time spent etc. (due to the fragile nature of most of our products, careful packaging when posting is required which consumes a lot of time and material, the packing fee not applicable for local deliveries/pickup)

On occasions your parcel can be taken to Perth to a central drop off point to reduce freight charges.

Local delivery within 10km of Albany is available for a fee of $10.

Local pickup from our workshop is available free of charge.

Payment of invoices is required before booking of postage label and shipping/pickup/delivery. Different arrangements will be available once the stockist has established an order history. 
Processing time
Two (2) weeks turnaround time to fill an order if everything is in stock.

Four (4) weeks turnaround if products that don't cure have to be made (e.g. bath bombs, shower Steamers, scrubs).

Eight to ten (8-10) weeks turnaround time for soap custom orders and when soap is not in stock (to allow for making, curing and processing of soap).

Time frames stated are maximum times, usually orders get processed faster.
Marketing
The stockist is required to acknowledge Artisan Soap Works as the manufacturer of the products in any advertising that includes Artisan Soap Work products.
If posting about Artisan Soap Works products on Facebook/Instagram the stockist is required to tag @artisansoapworks and use the hastag #artisansoapworks.