Only perfect products are good enough for our customers

We all love bargains - and they still clean the same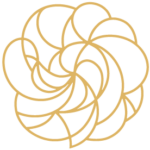 Products in this section have some visual imperfections through to design faults, faded/morphed colours or slight damage. Others may be older stock which is of smaller size, slightly faded scents or old designs.
Prices as marked and until stock lasts.
Bath bombs
They have been travelling too often to markets or we had a failed batch. They are still full of goodness.

Shower steamers
Don't have a bath? Then shower steamers are a great alternative! Slightly faded scent of an older batch.
Salt scrub bars
Made from only three ingredients, non-scented and are great to smooth rough and cracked skin.

Lemon yoghurt
The fragrance of these bars has morphed and it doesn't smell like citrus. However, it just works as well as a soap.

Chocolate
Be careful not to eat this one! Made with almond milk and honey. Scented with cocoa therapy.

Pumice bar
Trial design of our 'grease monkey'. Great for cleaning very dirty hands. Slightly smaller bars.

Madder ombre
The citrus scent of these bars has faded, however they still look like rich red soil of Australia!

Coffee
Coffee grounds provide exfoliation. The coffee fragrance unfortunately has mostly faded.
Watermelon
Unfortunately the scent of a few bars has faded. Slightly exfoliating with poppy seeds.

Orange turmeric
There are a few bars from an older batch with faded scent and of smaller size. The bold colours are still great.