Pamper your skin and mind with luxurious bath products

Nothing better than a relaxing bath or shower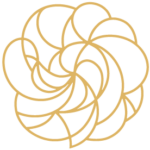 Our bath products are all delicately scented to provide for a luxurious bath and shower experience. There is the choice between super moisturising bath bombs and bath melts or bath salts packed with Epsom and other salts. We often hear that people don't have a bath tub and therefore have included shower steamers in our range.
Our bath bombs currently don't contain bubbles, however we are in the process of incorporating them in some of our products and will be updating this page once the products are ready for sale.
We offer a multiple purchase discount for shower steamers (buy 4 for $18) and bath bombs (buy 4 for $22 -large/buy 4 for $11 - kids) which will be automatically applied as items are placed in the cart.
Shower steamers and large bath bombs will both arrive with wrapped in tissue paper and labelled. The option for shrink wrapping and labelling for kids bath bombs is available at a small surcharge and can be selected before placing items into your cart.
Please note, due to high humidity during recent weeks our stocks for bath bombs and shower steamers are low and we won't be able to fill backorders until the weather improves (hence having currently this option turned off). We apologise for any inconvenience and hopefully can start making fresh batches shortly. In the meantime our bubbling bath dust (Fairy bubbles) or bath truffles are great alternatives - and they make a slight foam as well.
Rose & lilac
One of our bestsellers - featuring an elegant feminine scent of sweet roses and fresh lilac.
Lime & ginger
The refreshing scent of citrus with a hint of ginger is an uplifting blend to liven your spirits.
Chamomile
Relax with this bath bomb scented with calming chamomile and the sharpness of sage.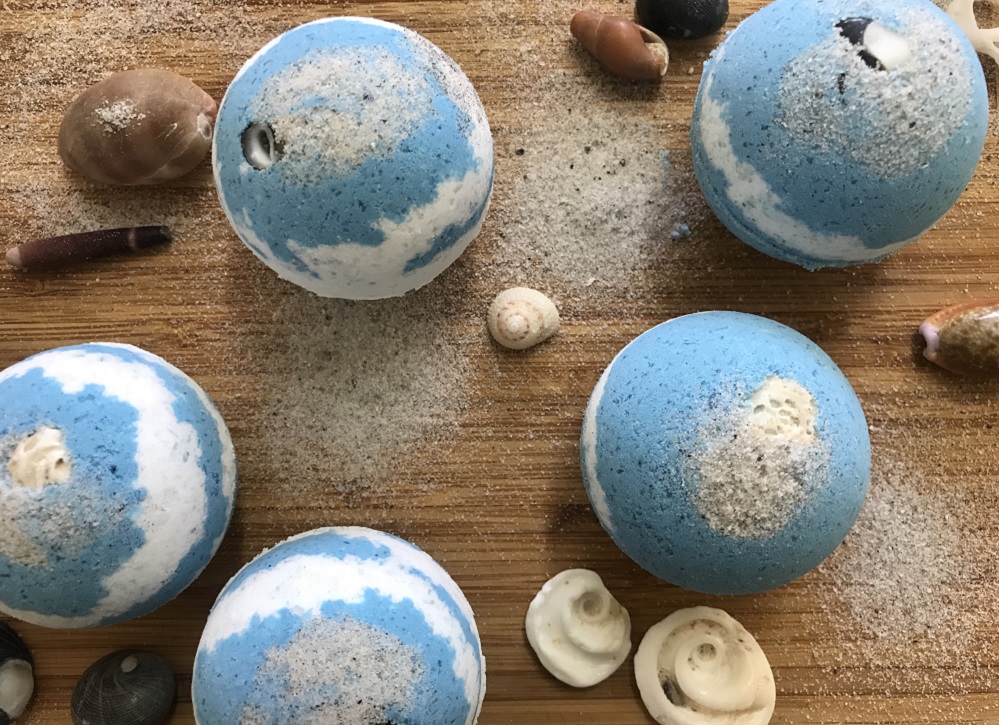 Sea breeze
As fresh as it gets, incorporating citrus and fresh ocean notes alongside, musk, amber & oakmoss.
Lavender
Relax in your bath with the rich scent of lavender with a touch of herbs and timeless patchouli.
Orange & spice
An all time favourite to revitalise and refresh - scented with orange, patchouli and cinnamon.

Oat, milk, honey
The scent is mellow and soothing, and the bath bombs contain milk powder, honey and colloidal oatmeal.
Watermelon
As the name says - a truly fresh and crisp scent of watermelon with a hint of cucumber.

Dragon's blood
Grey bath bombs producing dark water and fragranced with a mysterious and sophisticated blend.

Sandalwood
The scent of Australian Sandalwood is believed to promote peaceful relaxation - ideal for a bath.
Kids bath bombs
Kids love bath bombs! These are the ideal size for a bany or half full bath and come in four scents.

Jumbo surpise
A special treat for the little ones which will reveal a toy in the bath! Scented with frozen berries.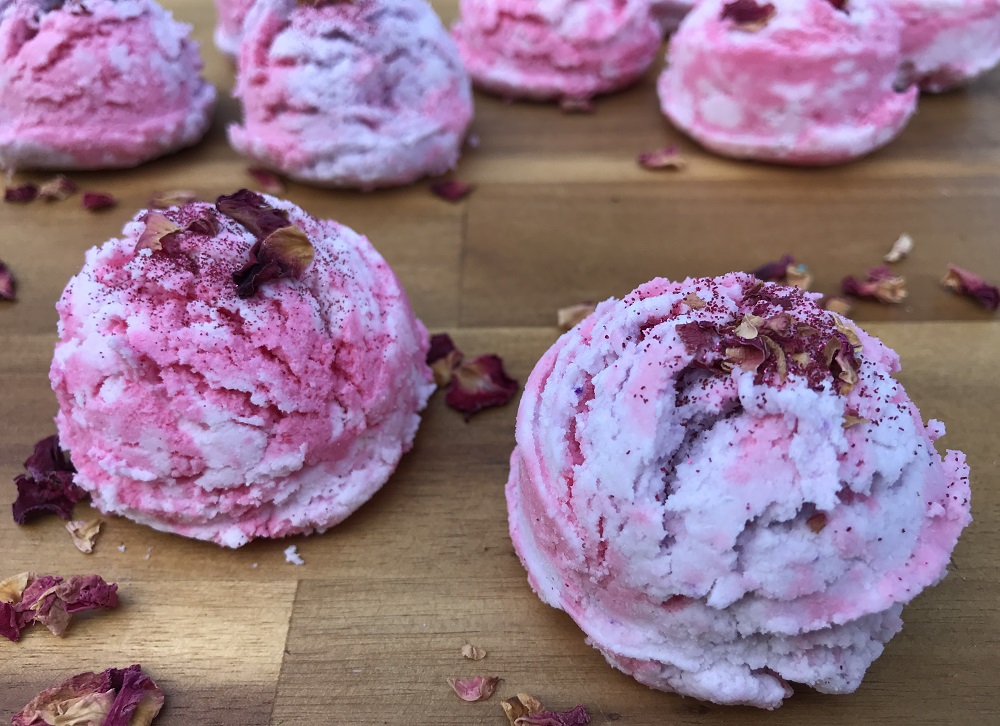 Bath truffles
Packed with luxurious oils, our bath truffles are sure to be a special treat for your skin. Six types available.

Fairy bubbles
Instead of a bath bomb, try the fizzy fairy dust which also produces a gentle foam.

Shower steamers
Don't have a bath? Then shower steamers are a great alternative to enjoy relaxing or refreshing scents.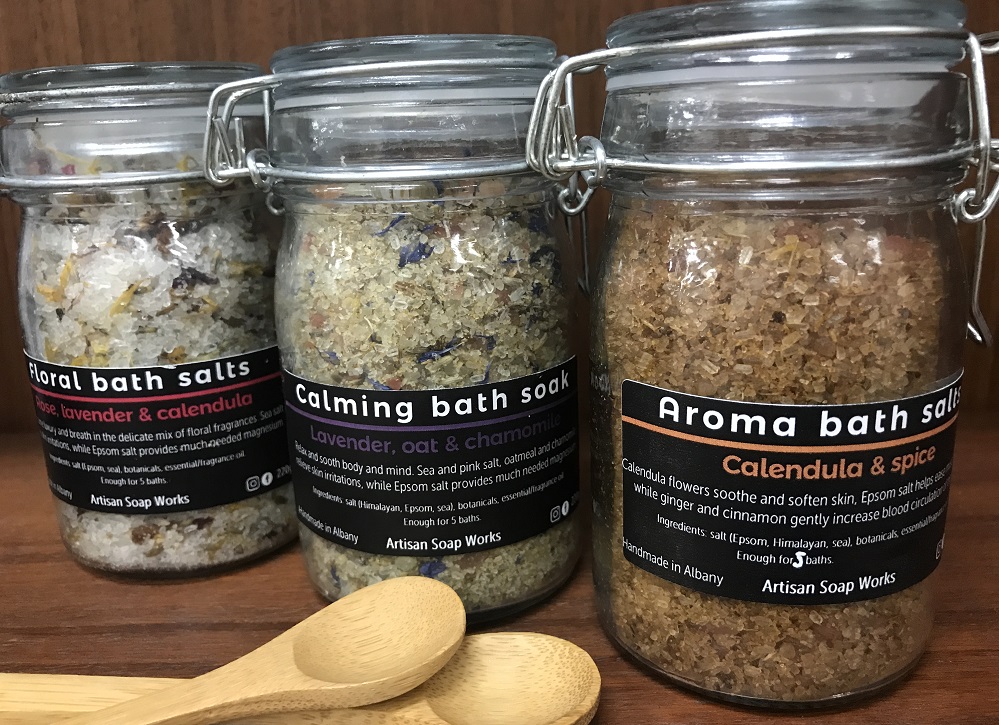 Bath salts
Crafted with different salts, botanicals and essential oils. Ideal to relax sore muscles in a hot bath.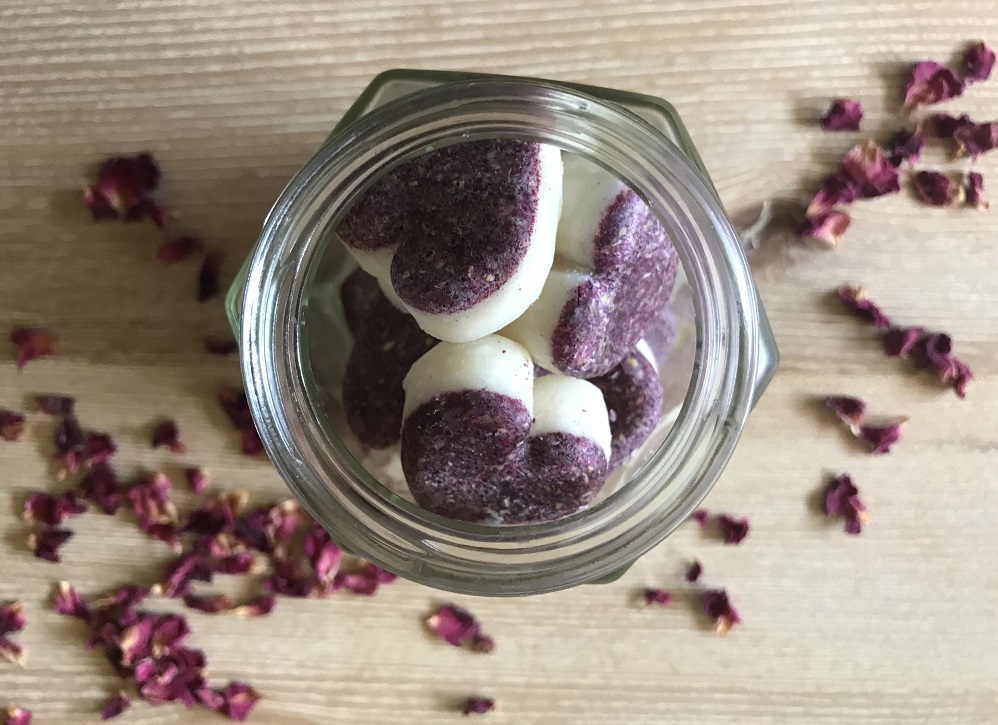 Bath melts
Indulge yourself with these luxurious bath melts which sooth and moisturise dry and sensitive skin.
Specials
Bath bombs with some visual imperfections - usually from bumps from travel to markets or older products.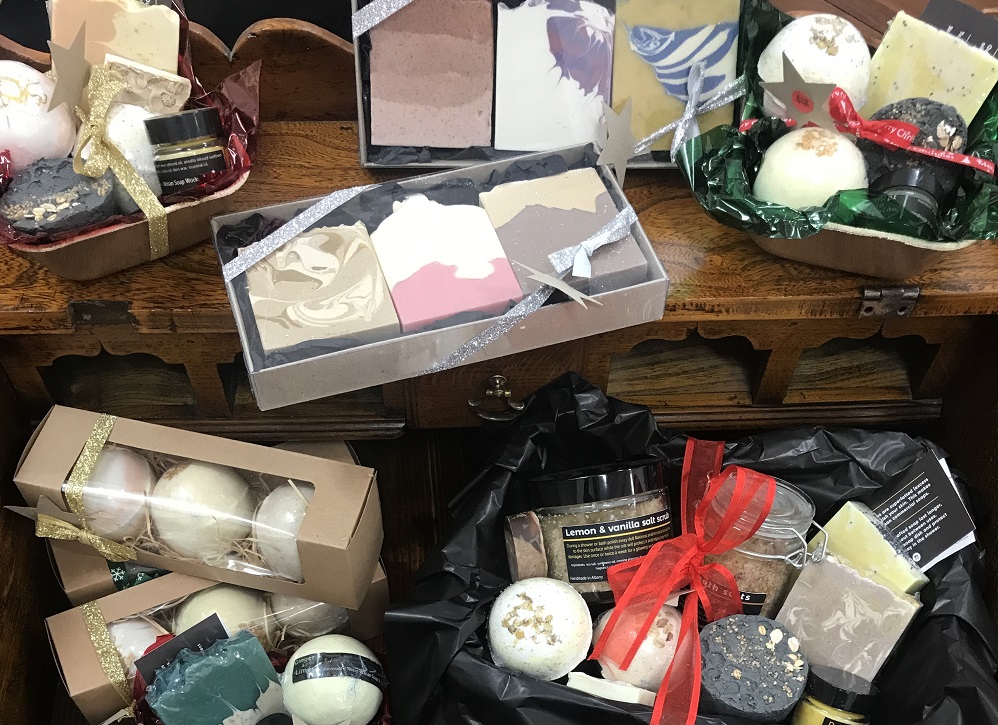 Gift ideas
Make sure to explore our gift set range including bath bomb packs. Customisation available.