Pamper your skin and mind with luxurious bath products

Nothing better than a relaxing bath or shower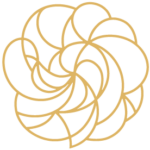 Our bath products are all delicately scented to provide for a luxurious bath and shower experience. There is the choice between super moisturising bath bombs and bath melts or bath salts packed with Epsom and other salts. We often hear that people don't have a bath tub and therefore have included shower steamers in our range.
Our bath bombs currently don't contain bubbles, however we are in the process of incorporating them in some of our products and will be updating this page once the products are ready for sale.
We offer a multiple purchase discount for shower steamers (buy 4 for $20), bath truffles (buy 4 for $20) and bath bombs (buy 4 for $24 - large/4 for $10 - kids/2 for $15 - surprise jumbo) which will be automatically applied as items are placed in the cart.
Shower steamers and large bath bombs will both arrive shrink wrapped and labelled. The option for shrink wrapping and labelling for kids bath bombs is available at a small surcharge and can be selected before placing items into your cart.
Please note, some bath bombs are currently out of stock but we are accepting back orders which will approximately take a week to complete. We apologise for any inconvenience.
Please also view our bubble bath dusting and bath truffles are great alternatives to bath bombs - and they will produce bubbles as well.